Quarry Connections facilitates strong customer support and exceptional materials to help you in your endeavors. Our team can provide creative solutions based on any unforeseen issues that arise in a project. Whether it involves design, timing, or logistics, our team works together to go the extra mile.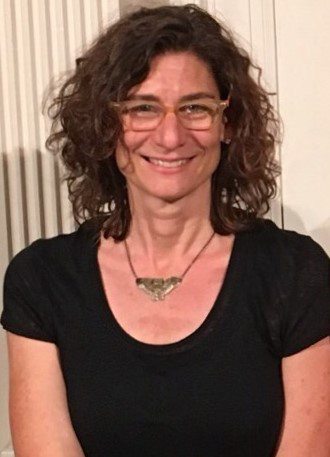 Meet Jennifer
Jennifer Wies, the founder of Quarry Connectins, has been in the stone industry since 1988. Her core belief is that all clients deserve quality natural stone and the ability to purchase it effectively. She will always go above and beyond for customers and assist in any way she can. Jennifer makes sure that there is open communication throughout every step of the process and is always happy to answer any questions. Her number one priority is always the success of her clients.
What Our Clients Say
Richard, Designer
I couldn't be more thrilled with my relationship with Quarry Connections. Through the nearly 13 years I've been using their products and services, I can honestly say I've never seen customer service at this level. As a Landscape Architect, I can always depend on the Quarry Connections team to present me with the highest quality product, which helps continue the process of exceeding my client's highest level of expectation. They have always been a great resource in helping with stone product selection. The team is extremely knowledgeable about the natural stone products and their application in the implemented environment. Lastly, prices are always more than fair and competitive, helping me see my designs become reality. Impeccable, Integrity, friendly, and familiarity are few words I would use to describe the Team at Quarry Connections. I look forward to many more years working with them!
Mike, Business Owner
It has been a pleasure working with Jennifer and the Quarry Connections team. Our clients demand the utmost quality in our work and we expect the same of our suppliers. Quarry Connections has always delivered first class service along with the highest quality products. We rely on them for difficult projects as they have the experience to help us deliver the best product to our clients. As a business owner, it is nice to count on your suppliers to make our job easier.